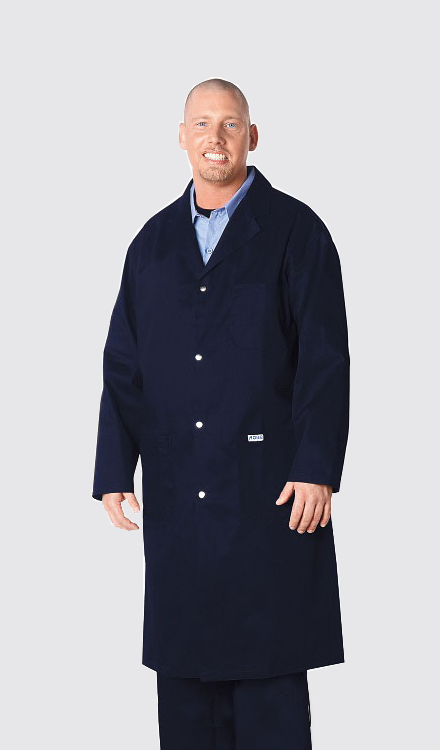 product details
Get the MOBB Shop Coat for your job. This Snap Button Shop Coat keeps the dust off and has a professional appearance. Features 3 patch pockets as well as side access openings, centre back vent, dome closure, and a handy pen pocket on the left arm.
A perfect fit for Mens and Ladies

65/35 Blend 7.5oz
We Are Proudly Canadian
Providing great quality uniforms to busy professionals, along with outstanding customer service. Our individualized care will ensure that you will receive the attention you need, whether you are a new customer or have been with us for years.