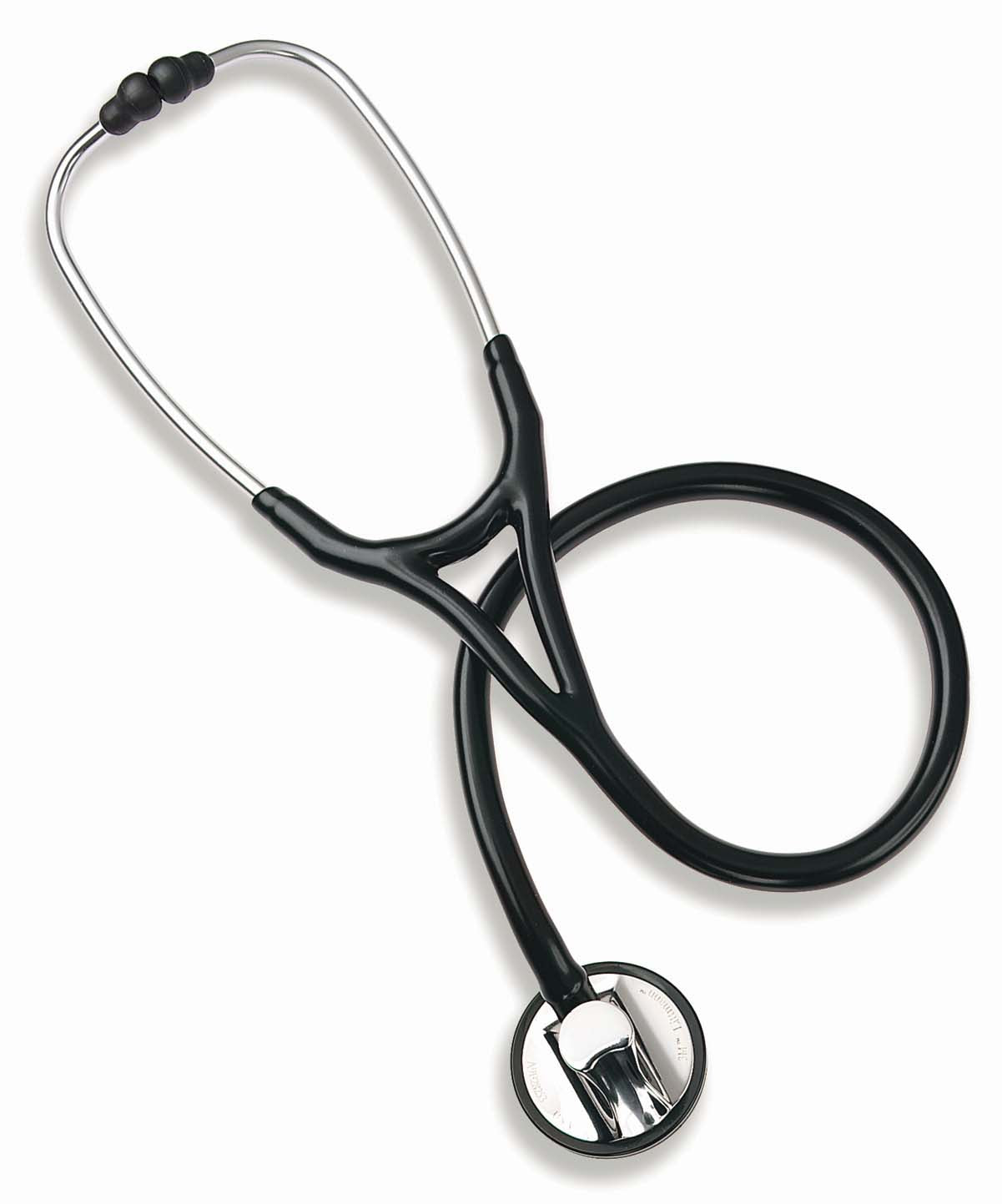 product details
The superb craftsmanship and patented tunable diaphragm of the Littmann Master Cardiology Stethoscope offer the ultimate superior performance in a single-sided stethoscope.
Switch easily between low and high frequencies with 3M's 'Tunable Technology' by shifting from light to firm pressure.
The single-sided ,solid stainless steel chestpiece is handcrafted and of the highest quality.
Includes special procedures adaptor for pediatric, neonatal or difficult to reach auscultation.
Double lumen tubing (two tubes in one) eliminates "rubbing noise" and allows for superior transmission and insulation of sound.
The excellent acoustic seal formed by comfortable Snap-Tight soft seal eartips reduces ambient noise.
Express your personal style by choosing from Littmann's large range of chestpiece finishes and tubing colours.
Used as a diagnostic aid during thing physical assessments of heart, lung and bowel sounds.
Free repair on any manufacturing or material defects included in the 7 year warranty.
10 out of 10 Littmann performance rating.
Black tubing (27"/68.5cm)
Polished Stainless Steel, Single-sided
Brand: Littmann Master Cardiology Stethoscope
User Group: Cardiologists, General Practitioners, Medical Students, Respiratory Specialist, ER, Critical Care Nurse, EMTs, Critical Care Nurse
We Are Proudly Canadian
Providing great quality uniforms to busy professionals, along with outstanding customer service. Our individualized care will ensure that you will receive the attention you need, whether you are a new customer or have been with us for years.